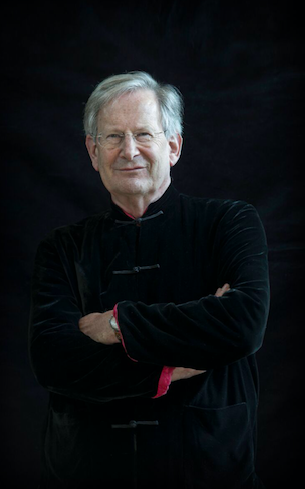 Any excuse is a good one for thinking about Claudio Monteverdi, especially if we have the opportunity to listen to his operas and, among them, L'incoronazione di Poppea. Yesterday we had that opportunity at Alice Tully Hall at Lincoln Center in New York. Although it was a semi-staged concert and the opera, written by Busenello for the famous Venetian theatres, could have suffered from the lack of scenery, John Eliot Gardiner's artistic authority succeeded in presenting the work as the masterpiece it is.

This would not have been possible without Gardiner's valuable team, the Monteverdi Choir and English Baroque Soloists, which this year has performed all of Monteverdi's extant operas as a part of an international tour commemorating the 450th anniversary of the composer's birth. From April to October, they have played some of Monteverdi's operas in Aix-en-Provence, Barcelona and Bratislava, and all of them in Bristol, Venice, Salzburg, Edinburg, Lucerne, Berlin, Paris, Chicago and New York. Except for Bristol, the chronological order was respected and they were performed within three to five days: Orfeo (1607), Il ritorno d'Ulisse in patria (1641) and L'incoronazione di Poppea (1643).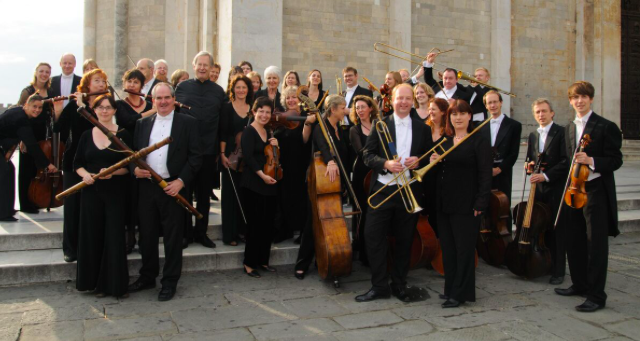 So we experienced not only the last of Monteverdi's operas, but also the final performance of this enthusiastically received tour. On this occasion, moreover, the operas were introduced by Ellen Rosand, the distinguished author of Opera in Seventeenth-Century Venice (1991) and Monteverdi's Venetian Trilogy (2007), in three pre-performance talks.
Poppea is the first opera to be based on a historical event, inspired by Tacitus's Annals. He relates how Poppea, the lover of Emperor Nero, became Empress conspiring against Nero's wife, Octavia, after convincing him to kill his own mother. Until then, operas had been based on mythical, religious, pastoral or epic subjects. Poppea is also the first opera in which a real philosopher appears, even though the interest in philosophers is quite strong in the history of opera. Orpheus was considered to be a musician-philosopher, for example.
One interesting aspect of Gardiner's performance is placing the intermission after scene 3 of the second act, when Seneca dies. Seneca is the key to this opera. As Rosand underlines, upon Seneca's death in the scene 3 of the second act, the rest of the characters become even more degenerate than before. In fact, his death occupies the exact mid-point of the opera, something clearly calculated by the librettist, who changed the order of events in Tacitus's Annals. Gardiner's performance revealed this point to be dramatically crucial.
Rosand wondered in the playbill why Poppea is so fascinating to us, comparing it with Mozart's Don Giovanni (Verdi's Rigoletto could be another example). They seem to be immoral works governed by evil characters or anti-heroes, but Poppea would go even further, for no character seems to be good, not even the great philosopher Seneca. His only victory, according to Rosand, seems to be suicide.
But we have to observe that Seneca still appears in the following scenes as a positive force, against which the characters continue to fight. Nerone and Lucano celebrate the death of the philosopher in scene 5, and then Poppea does the same in scene 12, as if only now they could give free rein to their wildness. Not by chance, only after Seneca's death the libretto (in Arnalta's words) highlights that the court is no place for pious people.
Another key moment is the great chorus "Non morir, Seneca" ("Do not die, Seneca"), sung by his disciples. This moment was beautifully rendered by the choir, while the sturdy bass Gianluca Buratto played Seneca, emphasizing the idea of a dignified death. We cannot find anything like that in the rest of the opera. After all, the whole opera is presented as a fight between Love and Fortune against Virtue. So, who is Virtue if not Seneca?
Poppea and Nero are the embodiment of uncontrollable passion and fortune. The countertenor Kangmin Justin Kim played the Emperor almost like a petulant teenager, his tirade against Seneca veered from singing to shouting, while Hana Balzíková interpreted Poppea as a capricious girl. Criticism of courtly life (long before Rigoletto), reminds us of the aristocratic environment of seventeenth century Venice. In the age of absolutism, Poppea shows us the danger of having a single ruler, not only because of his or her passions, but also because of the obsessions of marital policy, such as the offspring that Octavia was unable to give to Nero. Seneca insists on the importance of the Senate, and we know the story was finally a disaster, even though the opera ends agreeably with the famous love duet. It seems to have been a good political message for the Republic of Venice. For us today as well?